Please enjoy our blog posts below.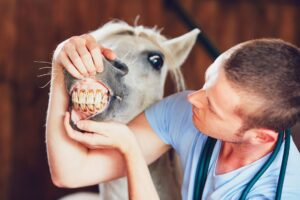 Good equine husbandry is based on quality preventative veterinary care. One way to help your horse live a long and healthy life is to focus on problem prevention, instead of problem treatment. This means embracing all aspects of horse care that affect well-being.
Preventative healthcare for your horse does not have to be expensive, but it should be comprehensive. Well-rounded annual veterinary care for your horse includes dental care, vaccinations, and parasite control.
The purpose of this blog is to provide you with a broad overview of preventative horse health care. If you would like more detailed information, please reach out to your veterinarian at Continental Animal Wellness Center.
Read More